Mara Game Camp (Road Trip)
Masai Mara is a magnificent landscape of open plains bisected by the Mara River and its tributaries. It is punctuated by marshes and forests. During the seasonal immigrations, Masai Mara is home to up to a million wildebeest. It also has an equally impressive number of zebras that move into the area of neighbouring Serengeti National park in Tanzania. We recommend that you book Mara Game Camp (Road Trip) if you love to stay in a camp.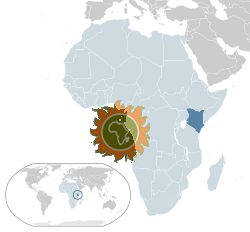 You will be staying in the Sarova Mara Game Camp. The twenty tents offer breathtaking views of the Mara plains and are luxurious and extremely spacious. It is decorated in whites and soothing earthy colours with large beds, loungers, wardrobes and a desk.
Click here for other trips to Mara.
Sarova Mara Game Camp is located in the heart of the Masai Mara Game Reserve in South West Kenya. The accommodation is on a Per Person Sharing Basis.